Description
TXM SF-1/2 Equivalent to LDF4-50A -1/2 Standard Flex 50 Ohm Coax Cable Per Foot
TXM Brand SF-1/2 50 ohm Sure Flex foam coaxial cable. The TXM SF-1/2 is a Commscope© LDF4-50A equivalent, and rises to the task of providing superior quality and maximum flexibility.
The SF-1/2C 50 ohm black polyethylene jacketed cable features a helical corrugated copper tube outer conductor, and a copper-clad aluminum wire inner conductor. Purchase by the foot in any quantity you need.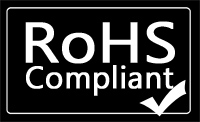 Product Specifications
View All
Close
Warranty Information
All materials are warrantied against defect. If you are unsatisfied with our product, please contact us with your concerns and we will submit authorization for a return with refund.
View All
Close