Trunk Cables
TXM's Cat5e and Cat6 Copper Trunk Cables offer a fully customizable solution for reduced installation time and cost at your site.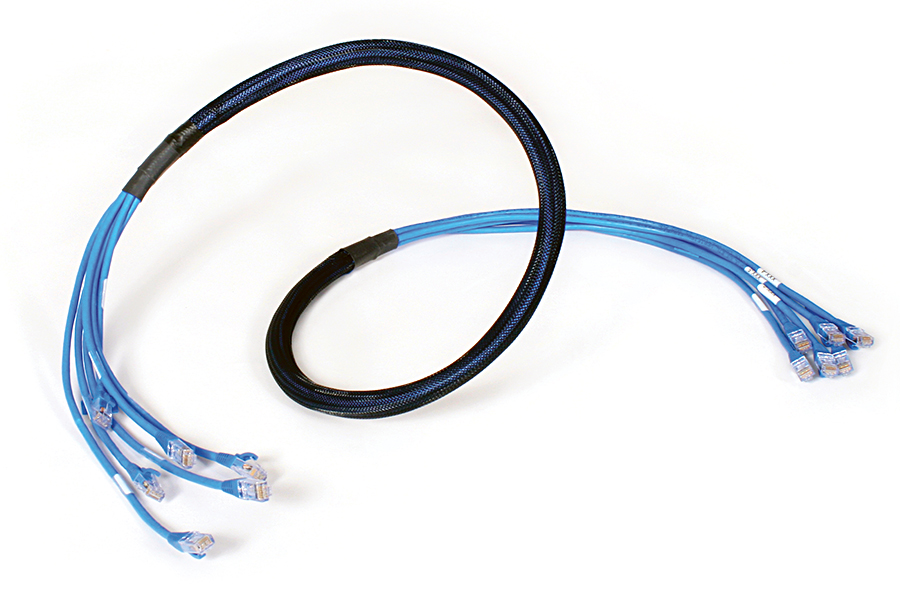 Available in CAT5e and CAT6 version, our copper trunk cables eliminate the need for field termination expertise with their plug-and-play design. They're the ideal way to minimize downtime, maximize productivity, and deploy a reliable, easy-to-use copper trunking system. Each assembly is bundled using a mesh sleeve.
Once you've measured your data center needs, and placed your order with us, our TXM copper trunks will arrive at your facility with test results and completely customized to your exact specifications.
Call or email us today for a Custom Quote at
(844) 266-3718 or sales@txmstore.com
Our Copper Trunk Cables work great with our wide selection of Feed Thru Patch Panels. See here for more info on our patch panels.
Product Features
Warranty
TXM offers a Lifetime Warranty on our Trunk Cables
Snagless Boots
Snagless Boots make cable routing easy
Test Results Available upon Request
Must be requested at the time the order is placed
TAA-Compliant
Our copper trunks are TAA-compliant, so you can rest assured you're getting top quality.
NOTE: All of our Copper Trunk Cables are custom made upon order, and are non-cancellable, non-returnable once the order has been placed.
Related Products
There are no products listed under this category.